Top 10 Best WordPress Plugins for WordPress Website (Most Popular)

WordPress plugins are excellent tools for adding and expanding functionality to the WordPress website. Top 10 best WordPress plugins We will discuss in this post, you must have in your WordPress website. These plugins will add amazing functionality to your WordPress website and move your business to the next level.
Almost 55K WordPress plugins available, It's tough for new users to find the perfect plugins for their WordPress website. So in this article, we have shared our top pick of WordPress plugins you must install in your blog, business, or any other categories WordPress website.
Top 10 Most Downloaded WordPress Plugins
In this article, you can find most of the plugins are freemium for WordPress, while others are entirely free. Freemium plugins are free plugins with an upgrading option to gain access to premium features. This post includes both freemium and 100% free plugins for your WordPress blog.
Even more, We added one more additional Smush image compression and optimization award-winning plugin at last. It is best WordPress plugin for optimization images in WordPress websites.
1. All-in-One WP Migration (Free, Premium)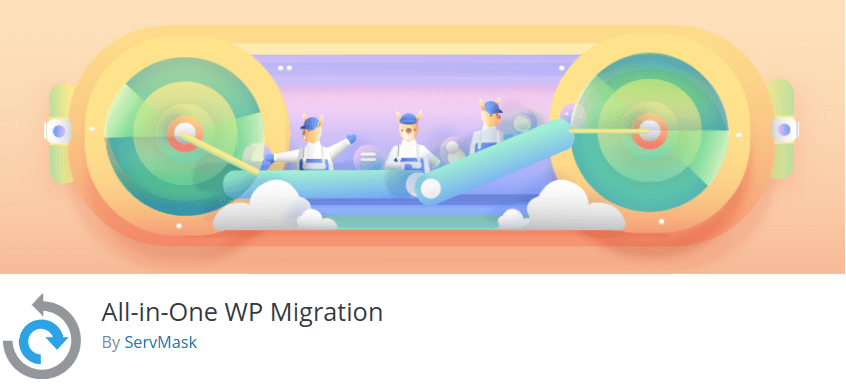 All-in-One WP Migration is the most popular WordPress backup plugin in the WordPress plugin directory. It allows you to export your WordPress website including the database, media files, plugins, and themes. Backup you store on the local as well as cloud location like FTP, Google Drive, Dropbox, Amazon S3, Rackspace, OneDrive, Mega, Box, and more.
You can quickly restore everything from the backup file. Furthermore, there is an option to apply to find and replace operations on your database at the time of export. For example, If you change your site, you can find and replace your old website URL to new website URL.
2. Yoast SEO (Free, Premium)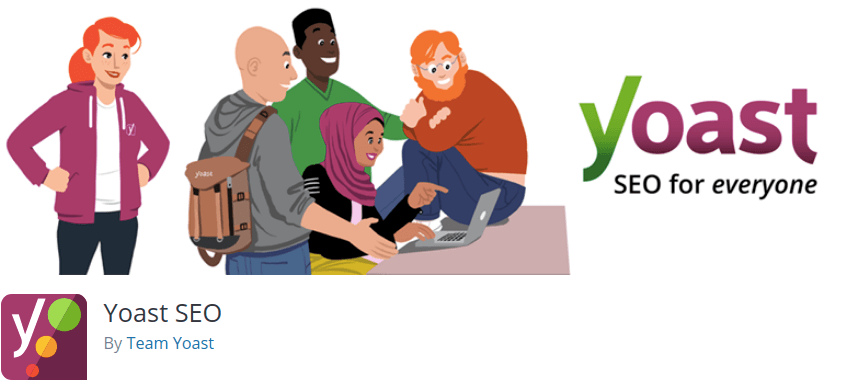 Yoast SEO all-time #1 WordPress SEO plugin, which guides you all possible way to create better content and improve your search engine ranking. We know that search engines are the primary source of traffic for every website. It is the favorite tool of millions of WordPress users.
Yoast offers the most advanced XML Sitemaps functionality, provide a title and meta description snippets for better branding and consistent in the search result, full control over the site breadcrumbs, and set canonical URL to avoid duplicate content. Above all the features and tools that you need to improve your search engine ranking.
3. Jetpack (Free, Premium)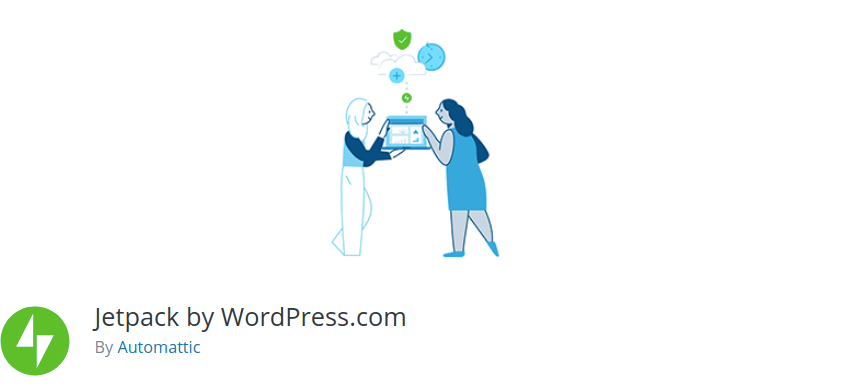 Jetpack is a powerful plugin backed from a brilliant team of WordPress.com itself. This plugin offers your site security, performance, traffic growth, image optimization, site management, website appearance, and a lot more. Jetpack provides basic protection for free, as well as premium plans to auto backup and auto fixes issues.
Also, You need a WordPress.com account to use and connect the plugin to your WordPress site.
4. Google XML Sitemaps (FREE)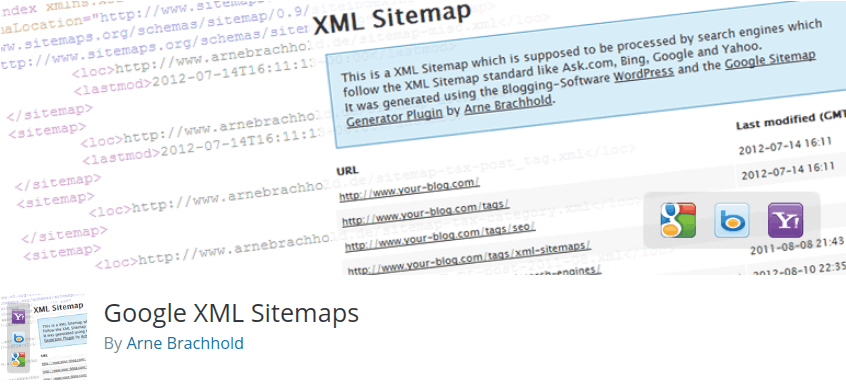 Google XML Sitemaps is another great SEO plugin for WordPress. This plugin to very useful to create specialized XML sitemaps which will help search engines like Google, Bing, Yahoo and Ask.com to better index your site. Create an XML sitemap using this plugin, your website is more accessible for Google to crawl and read. It will help your site rank higher.
5. Akismet (Free, Premium)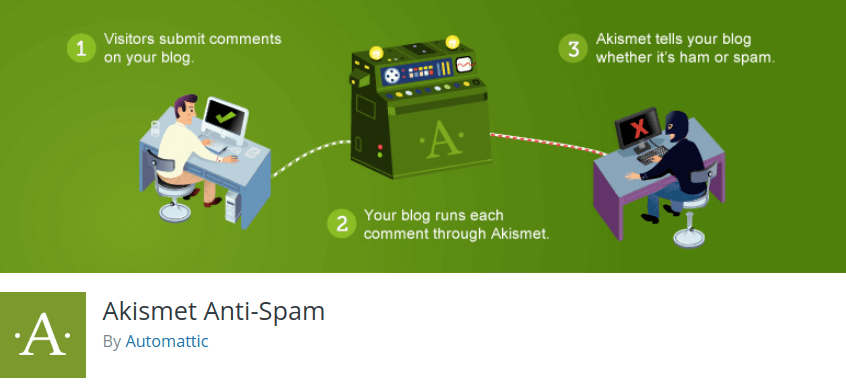 Akismet is one of the default plugins of WordPress for every new WordPress installation. Basically Akismet an anti-spam plugin which checks your comments and contact form against spammy contents to prevent your site from publishing malicious content.
You can review the spam comments in your admin dashboard. Every comment has a status history so that you can see which comments were spammy or cleared by Akismet. Moreover, moderators can see the number of approved comments for each user.
This plugin is free for personal sites and blogs only. However, you can subscribe Plus and enterprise plan for your commercial website.
6. W3 Total Cache (Free, Premium)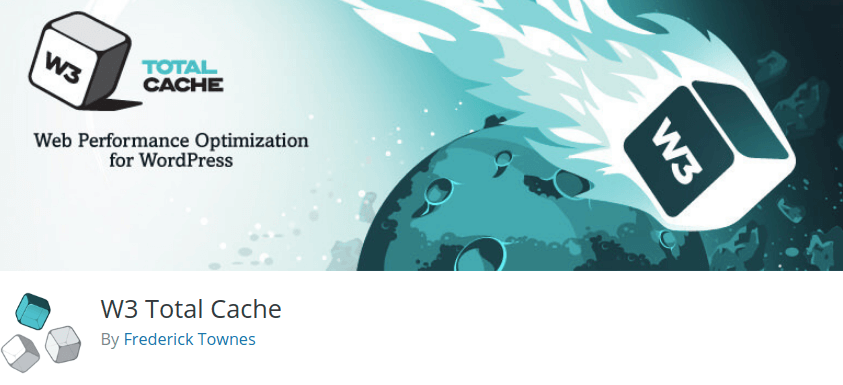 W3 Total Cache is the best plugin to improve and to increase website performance, reducing page load times. It will improve search ranking, especially for a mobile-friendly website. The author says if you fully configure W3 Total Cache plugin, overall site performance grow at least 10X. Now you think that how much this plugin important. Also, this plugin saves up to 80% bandwidth via minify and HTTP compression of HTML, CSS, JavaScript, and feeds.
Website data temporary store in your browser for a specific time. So when next time accesses the same page, it will load faster. Therefore site speed will impact your search engine ranking.
7. Wordfence Security WordPress Plugins (Free, Premium)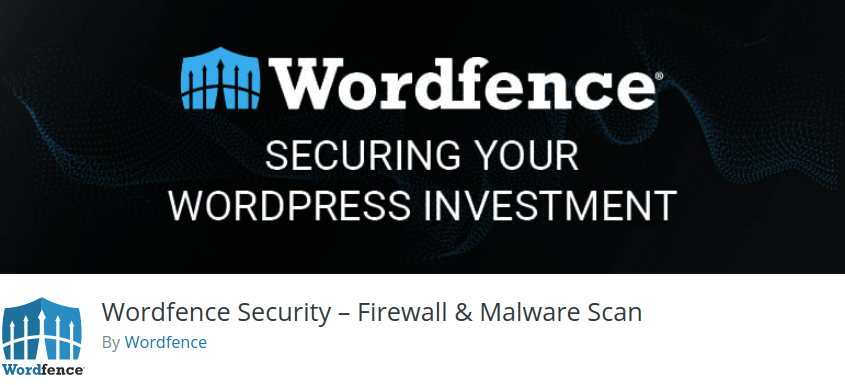 Wordfence Security is the most popular WordPress firewall & security scanner plugin. There are many security plugins available in WordPress to keep your WordPress site safe and secure. All of them, Wordfence Security is the one you can install it. Website security is utmost importance to ensure that you have to install the right plugin to secure your website from all link of threats.
Wordfence newest firewall rules, malware signatures, and malicious IP addresses to keep your website safe. Another, it's offer protection from brute force attacks by limiting login attempts.
8. Broken Link Checker (FREE)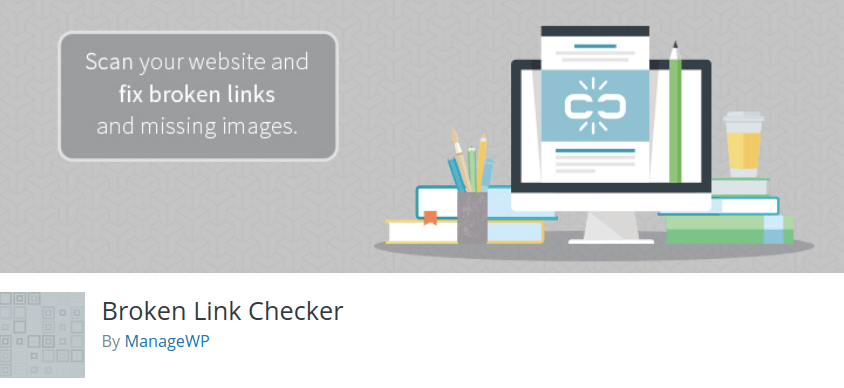 Broken Link Checker plugin will monitor your blog looking for broken links and let you know if any broken link found. So for that, this plugin is a very important plugin for a real-life scenario. Let's see your website is running great, an outstanding number of daily visitors, but have you think about what people will react when they landed and looking broken page on your website.
This plugin monitor links in your posts, pages, comments, and others. You will notify you either in the WordPress Dashboard or by E-mail. Also, the plugin has options to prevent search engines of the broken links.
9. Contact Form by WPForms (Free, Premium)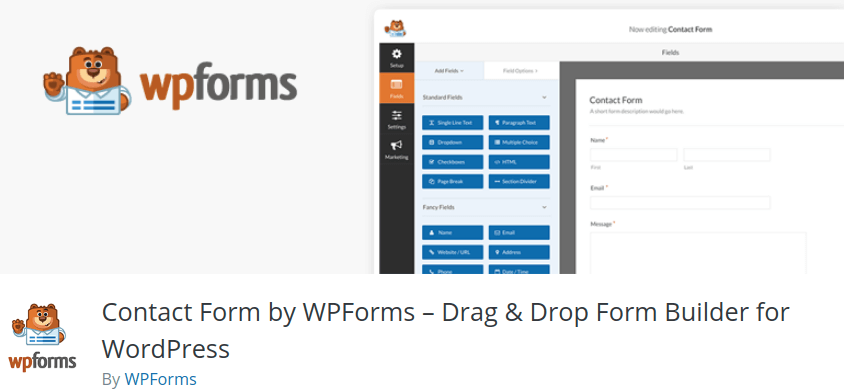 WPForms allows you to create beautiful contact forms, subscription forms, and other types of forms for your site quickly. WPForms plugin offers mobile responsive contact form, optimized forms to gives great performance benefits for both web and server.
You can drag & drop fields from WordPress form builder that is easy and powerful too quick create. Along with the contact form, you can also use WPForms to create surveys and polls.
10. WP-Optimize (Free, Premium)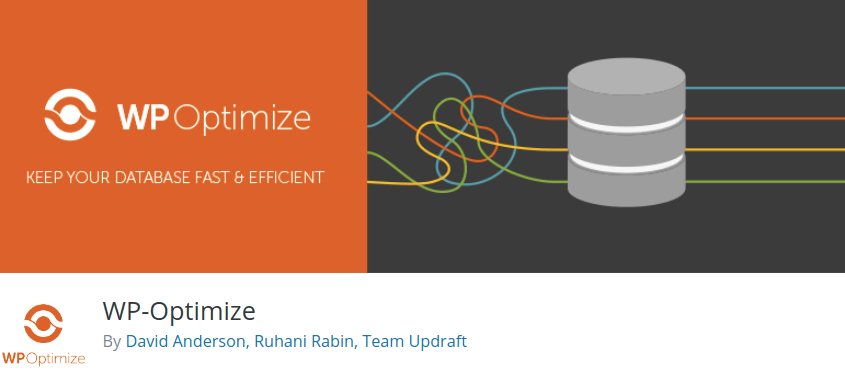 WP-Optimize is a powerful tool for automatically cleaning your WordPress database. This plugin remove all unnecessary data like trashed, spam comments.
Ensure this plugin always keeps your database optimized and make your website are ultimately fast, stable, and robust. So It's run at maximum efficiency and optimizing WordPress. Other features of this plugin compress images, and automatic weekly clean-ups.
[Bonus] GDPR Cookie Consent (WordPress Plugins)

This Cookie Consent plugin makes your compliance with GDPR and CCPA easy. The plugin has helped over 800,000 WordPress websites to comply with the law with its powerful set of features.
Using this plugin you can enable automatic scan of cookies used on the website and add the cookies to the cookie list. You can display this cookie list elsewhere on your website using a simple shortcode. It also allows automatic script blocking of third-party cookies on your website until users grant consent.
Display of cookie notice that asks for visitors' consent to render cookies is another important feature offered by this plugin. You can use one of the pre-built templates for the purpose and customize it to resonate with your website's design.
Easy cookie management, cookie policy generator, Geo IP based cookie banner exclusion, granular control for cookies based on categories, etc., are additional features offered by this plugin.
Final Thoughts (WordPress Plugins)
Above all, the WordPress plugin that every website must have. These plugins provide unique features. That help you every way to optimize website speed, website content, search engine ranking. This way, make your website better to move into the next level.
If you like our article please subscribe our newsletter and get notified when we publish new Odoo articles for free. You can explore here other WordPress related posts.
If you like our article, please consider buying a coffee for us.
Thanks for your support!



Buy me a coffee!
---
---