8 Best WooCommerce Plugins For Your Online Store (Expert Pick)

WordPress Plugins are the best part of making an online store using WooCommerce. Are you looking for best WooCommerce Plugins for your online store. Here are top 8 best WooCommerce Plugins for your online store. WooCommerce is considered to be the number choice for building an e-commerce store because it combines ease of use with incredible power, flexibility, and features.
What makes WooCommerce great is its ability to make things simple, like creating and managing an online store. Store owners also find WooCommerce to provide flexibility amongst its several vital features such as inventory and tax management, secure payments, and shipping integration.
Did you know? WooCommerce is one of the most commonly used eCommerce platforms for e-commerce retailers in the world. 28% of the world's online stores now apply to WooCommerce only.
What does it take to build a successful WooCommerce store?
In order to successfully build an online WooCommerce store, you need to take it to the next level. This will allow you to separate yourself from the competition. Of course, you need an edge over your competitors, and that can only be differentiated by enhancing your website's front-end or back-end functionality.
How can I enhance my WooCommerce store?
The most simple answer is: by using plugins, add-ons, and extensions.
No matter your niche, you can take your online store to new heights of success by using WooCommerce plugins that can do more than just send out notifications. Ideally, most plugins are built to automate your day-to-day tasks like sending out emails and managing inventory, but some plugins do more than you can imagine.
For example, there are dozens of WooCommerce plugins for dropshipping that allow you to build an automated ecommerce business. There are also countless plugins for improving your website speed, security and search rankings. No matter what you want to achieve with your WooCommerce store, you can be sure to find a free or low-cost plugin to suit.
Here are some of the categories for which you can easily find WooCommerce extensions on their official store:
Payments
Shipping
Email Marketing
Promotions
Social Marketing
Reporting
Subscription
Enhancements
Store Management
8 Best WooCommerce Plugins for Online Stores
Today, we will discuss the 8 best WooCommerce plugins and extensions that can help your business grow. Let's begin.
1. YITH

YITH WooCommerce Wishlist is the most robust and high-volume WooCommerce plugin with over 100,000 active installations. It allows users to track products that are valuable to them freely. In addition, by sharing products, users can endorse products among acquaintances.
With YITH WooCommerce Wishlist, You can freely view the shopper's wish list and find the most favorite products in the store. Then, you can propose more significant discounts for the most searched products in the store, for which you can offer seasonal discounts to persuade customers to buy these items.
You can also share your wishlist on different social media sites and receive indirect marketing.
2. WPForms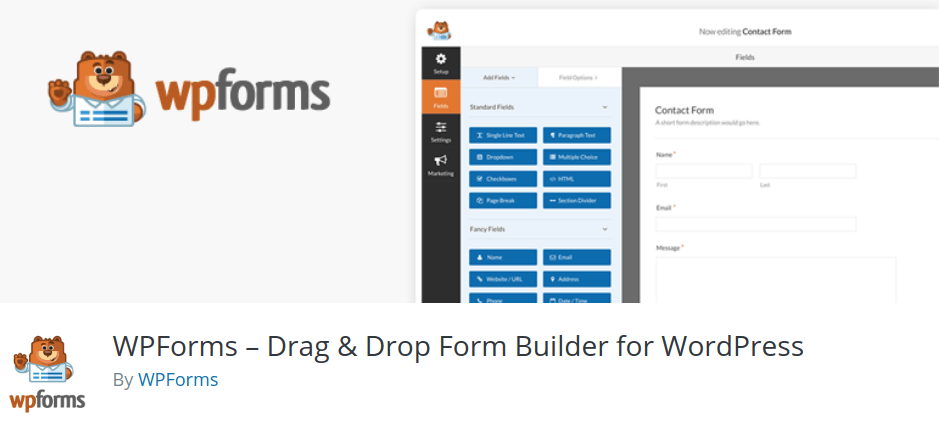 WPForms is a powerful plugin that allows you to set up unlimited contact forms on your WordPress website. With its premium features and friendly interface, your customers can send you messages in all formats, including audio, video, and text. As a business owner, the easiest way to connect with your consumers is to allow them to write directly to you.
WPForms drag and drop function allows you to build a form faster and easier than any other plugin available in the market. You can quickly produce the most exemplary contact forms, payment forms, order forms, email subscription forms, etc.
Those who want more progressive opportunities and features can register for its professional version, which has more personalized options and custom features.
3. Yoast SEO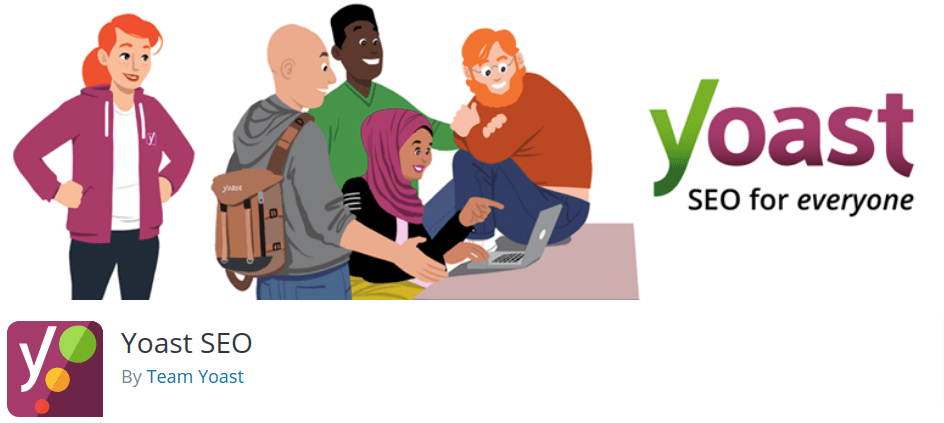 Yoast SEO, previously known as WordPress SEO by Yoast, is a leading WordPress plugin that improves your website for typical search engines and enhances your website's prominence to target audiences.
In addition to adding meta tags, the plugin also has many features that can help you upgrade your website's SEO ranking. However, if you are not familiar with SEO terminology, it may take some time to adapt. Fortunately, its interface is amicable and super easy to use.
4. Sales Agent for WooCommerce
Sales Agent for WooCommerce is your solution for managing your company's sales agents and their commissions. Handling sales agents can be troublesome for massive corporations. Devious commission calculation is a lengthy and tedious procedure. WooCommerce companies need a robust sales agent management system to routinely compute sales commissions while tracking customers' behaviors and insights.
Sales Agent for WooCommerce is your ultimate choice for managing business sales agents and their commissions and charges. When sales agents create new customer portfolios and track their orders, administrators can fix commission percentage values ​​for sales agents and sight important sales data on personalized dashboards.
Sales agents also have devoted consoles. As a result, they can view insights about their customers, orders placed, accrued commissions, and other statistics.
5. Currency Switcher for WooCommerce
Currency Switcher for WooCommerce is a powerful extension that automatically updates currency exchange rates and shows your customer's their preferred currency anywhere on the website. Expand your global business with woocommerce currency switcher. It is a multi-currency converter that exhibits amounts in buyers' local currency.
In the global milieu of e-commerce, you need to confirm that your products are accessible worldwide. Since many eCommerce stores already target a global audience, why not allow your clients to shop in their local currency?
All you need is a multi-currency conversion add-on that can immediately change the currency on your WooCommerce website based on your customers' partialities.
Currency Switcher for WooCommerce-A authoritative extension that can inevitably update forex exchange rates and show your customers their chosen currency anywhere on the site.
6. Bulk Order Form For WooCommerce


Woocommerce bulk order plugin provides you with a simple way to list products while allowing you to modify the product table without professionals around you. Simple, flexible, and responsive product table is the advanced feature of WooCommerce bulk order and additional choices including (search fields, sorting, pagination, filters, etc.).
You can now demonstrate your WooCommerce products table in multiple ways like list view, order form, product catalog, etc. In addition, you can also display the required fields of the product in the table outline.
WooCommerce's intuitive and straightforward interface for bulk orders is more than just satisfying the eyes-add a product form anywhere on your website with the help of shortcodes and listed hundreds of products to your customers.
7. Quote for WooCommerce
Quote for WooCommerce adds a request button to your website's store, product, or shopping cart page. The supremacy of this plugin allowed us to inquire about price estimates and negotiate freely.
Quote for WooCommerce provides many commanding features so that customers can quickly request a quotation for any product through an eCommerce portal. In addition, it provides a handy dashboard where you can manage and respond to quotes instantly. Furthermore, shoppers can add a wide range of multiple products to the quotation section of the website.
8. LearnDash
LearnDash is a powerful LMS (Learning Management System) plugin that you can utilize to build and sell digital courses on your WordPress website. It is perfect for people who want to create a coaching website or explain professional subjects like digital marketing or social media, and much more.
You can use its friendly drag-and-drop course builder to easily and quickly create courses, quizzes, assignments, etc., to develop your online courses.
[Bonus] SEMRush
In the e-commerce industry, it is always a good impression to track the performance of competitors. With SEMRush, you can view your competitors' ranking and their paid keywords, and organic traffic. With this information, you can effectively create and optimize your personalized content and advertising strategies to stay ahead of the contest.
We hope you have found this article helpful. Let us know your questions or feedback if any through the comment section in below. You can subscribe our newsletter and get notified when we publish new articles for free. Moreover, you can explore here other interested articles.
If you like our article, please consider buying a coffee for us.
Thanks for your support!



Buy me a coffee!
---
---